Policy Documents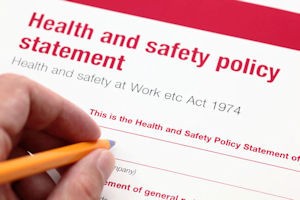 This service can offer support to organisations in the production of Health & safety documentation by offering templates or writing bespoke documents for the organisation.
For example:
Complete Health & Safety Policy including Policy Statement, Organisation for Health & Safety, Health & Safety Structure and Operational Arrangements for Health & Safety
The Operational Arrangements for Health & Safety may include documentation and policies such as:
Emergency Arrangements
Accidents, Incidents and Dangerous Occurrences
Risk Assessments
Electrical Safety
Manual Handling
First Aid
Personal Protective Equipment (PPE)
Smoking
Working at Height
Lone Working
This is just a selection of general policies and documentation. Additional bespoke documentation can be produced to meet your specific requirements.